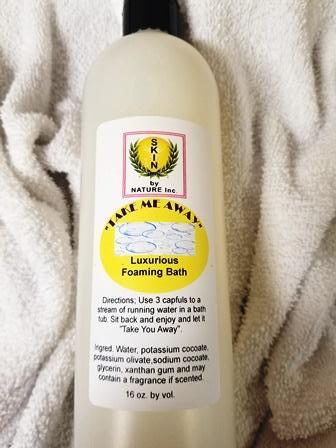 "Take Me Away" Foaming Bath
"Take Me Away" is a luxurious foaming bath that is sulfate free. It will leave your skin feeling moisturized, smooth and soft. So indulge yourself in this luxurious foaming bath and let it take you away!
Directions; Use 3 capfuls to a stream of running water in a bath tub.
Ingredients: Water, Potassium Cocoate, Sodium Cocoate, Potassium Olivate, Citric Acid, Glycerine, Xanthan Gum and a fragrance if scented.