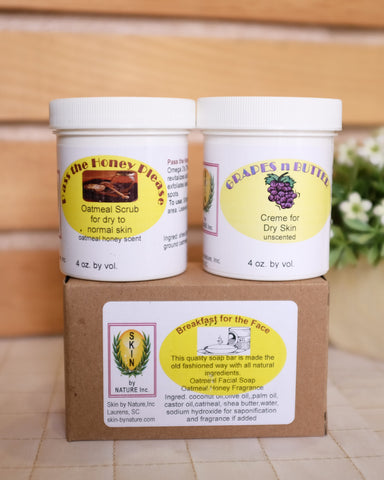 The New "How Dry I Am" Facial Kit
This is our new "How Dry I Am" Kit that you get to choose the fragrance. This gives you the ability to customize this kit based on your preferences. One of our most popular kits.
View a description of our fragrances by visiting the Fragrance Dictionary link.