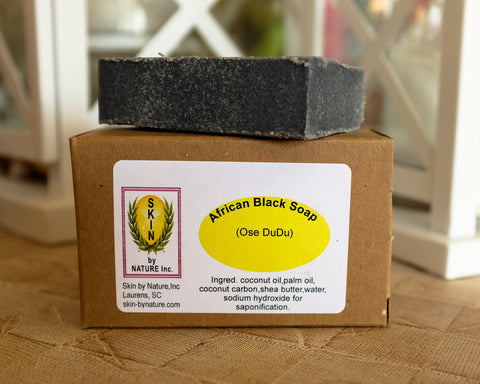 "African Black Soap"
African Black Soap (Ose Dudu) has been prized for centuries for it's natural healing abilities. This gentle soap is highly sought after for it's lather, detoxification properties and it's gentleness. It is great on skin and hair and especially great on feet. This soap contains palm oil, coconut oil, shea butter, coconut carbon, water and sodium hydroxide. This soap is unscented.
View a description of our fragrances by visiting the Fragrance Dictionary link. 
---
We Also Recommend