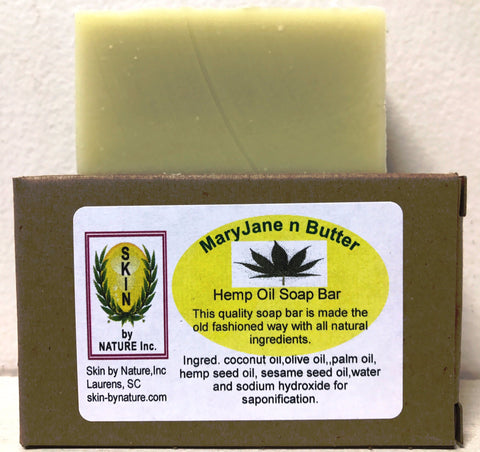 "MaryJane n Butter" Bar Soap
"MaryJane n Butter Bar Soap" is a hemp seed oil  soap bar. It is extra gentle and mild for sensitive skin. This natural bar contains hemp seed oil which is good for so many things. It is made to aid those who are now using the MaryJane n Butter cream or lotion.This soap also contains coconut oil to help produce a low foaming lather to prevent drying out of skin. It contains castor oil which is a humectant, this helps attract moisture to the skin. This soap is long lasting and unscented for those allergic to certain fragrances.
Ingredients: Coconut oil, hempseed oil,olive oil, palm oil,sesame seed oil,  castor oil, water and sodium hydroxide for saponification.
Usage: use daily.
---
We Also Recommend