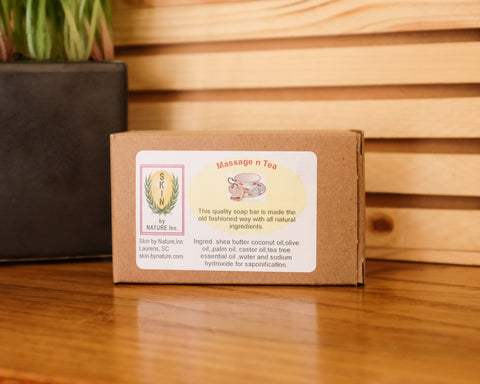 "Massage n Tea", Tea Tree Oil Soap
Now we have came up with a Tea Tree essential oil soap that is moisturizing. This new soap will give you all the benefits of Tea Tree essential oil such as anti-viral, anti bacterial, anti-fungal, and anti-septic qualities. Tea Tree oil has also been shown to be very effective in preventing acne breakouts. This soap is highly moisturizing with shea butter and contains castor oil for use as a humectant ( pulls moisture into the skin). So try our "Massage n Tea" soap and it will become your favorite go-to soap.
Ingredients: coconut oil, palm oil, castor oil, olive oil, Tea Tree essential oil, shea butter and sodium hydroxide for saponification.
Usage: use daily
---
We Also Recommend